Welcome to Great Commission Reformed Church and thank you for visiting our website. We hope you are encouraged by your visit. If you have any questions, please contact us at delightinchristonly@gmail.com.
This coming Lord's Day, Sunday, March 17, 2019, we are installing our new elder, Steve Bejar. God has given him to us to equip us for the work of service – the Great Commission!  Thanks be to God for his gracious gift to us.  May the Lord bless our new elder and his family, and may we learn to submit to his instruction from God's word.
We are a church in Glendale, Arizona and began meeting formally on October 14, 2018. We meet every Lord's Day (Sunday) from 10:00 AM – 3:00 PM. For more information on our assemblies, go HERE.
We are located at 6030 W. Glendale Ave, Glendale AZ, 85301. To see our location, go HERE.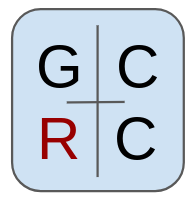 We are a very simple church, that seeks to glorify God by making disciples, baptizing disciples and teaching disciples to observe all that Christ commanded (Matt 28:18-20). For a more detailed view of our Mission Statement, go HERE.
We believe in Jesus Christ, that he is God, that he became flesh and dwelt among us, that he lived a perfectly obedient life to the Father, that he was crucified and died for the sins of his people, and rose again on the third day. He is now seated at the right hand of the Father in glory. He will come again to judge the living and the dead. Everyone who believes in Jesus Christ is saved. You will be saved if you believe in him! Go HERE for more details.
John 11:25 Jesus said to her, "I am the resurrection and the life. Whoever believes in me, though he die, yet shall he live, 26 and everyone who lives and believes in me shall never die. Do you believe this?"
If you would like to know more about the blessing of forgiveness, go HERE.
If you have any questions on how to be forgiven for your sins, please call, write or visit us one Lord's Day.  We would love to see you! For our full Statement of Faith please go HERE.
We have a blog, called Love and the Law of God where you can read encouraging articles about Jesus Christ, salvation, the church and living life as a believer. You can go to the blog HERE.
We hope that you enjoy your visit to our website and that you come to know true peace by believing in the Lord Jesus Christ.
You can also visit us on Facebook by going to @greatcommissionrc.
You can also visit us on Twitter by going to @gr8commissionrc
Unless otherwise cited, Scripture quotations are from The Holy Bible, English Standard Version ® (ESV ®), copyright © 2001 by Crossway, a publishing ministry of Good News Publishers. Used by permission. All rights reserved.